My mom is an Elementary School Principal. While she loves the job most of the time, these last few years have been really hard on her, and I can see how much stress she is taking on, and how the job is really aging her.
Every year, my Dad and "Uncle" Bruce go on a fishing trip in the Spring that always seems to fall on Mother's Dsy. It used to upset my mom, but now it's almost become a joke, and my Mom and I spend the day shopping or something incredibly girly. This year, I wanted to do something special for her (and hopefully take some of her stress off) so I planned a surprise that we could both enjoy. I told her to make the day free, but didn't tell her what the plans were. I think she was about to go crazy from curiosity by the time the day arrived.
I went to her house Saturday night so I could give her card (with a packing list) and wake her up with a light but decadent breakfast.


"Mock" eggs benedict - I used an artichoke heart instead of English Muffin, and Black Forrest Ham instead of Canadian Bacon. It was actually an idea from the South Beach diet, though they suggested a light version of the hollandaise sauce but I didn't make it.

Strawberries with Whip Cream

Chocolate Croissants - something we'd devoured when in Barcelona a few years ago.

Lemonade -- I wanted to do Mimosas, but I thought alcohol would be a bad idea before a day in the sun!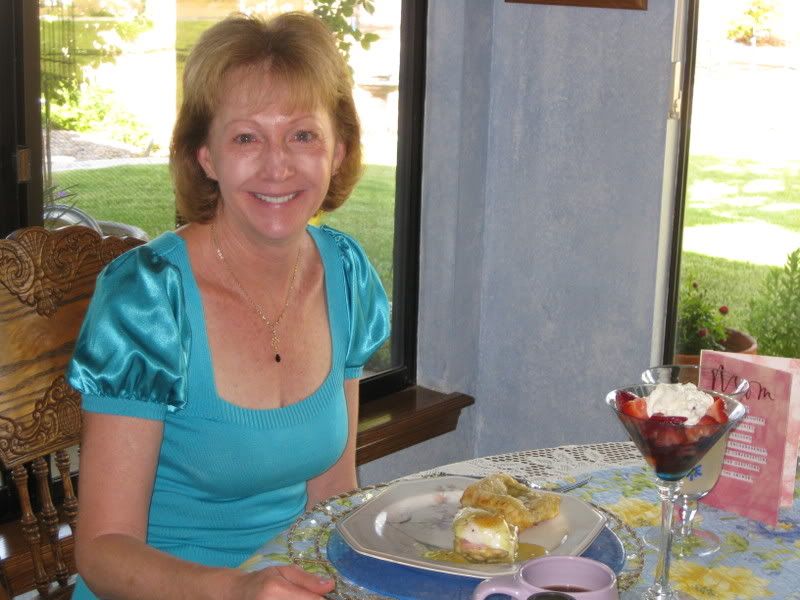 (She wasn't happy I was taking pictures of her without makeup on so she didn't let me take many...)
We then left for Glen Ivy Day Spa, where I'd booked us appointments for massages and body wraps. I'd heard great things about the place but had never actually been there. We arrived and I was pleased to see it was so pretty with lush greenery and flowers everywhere.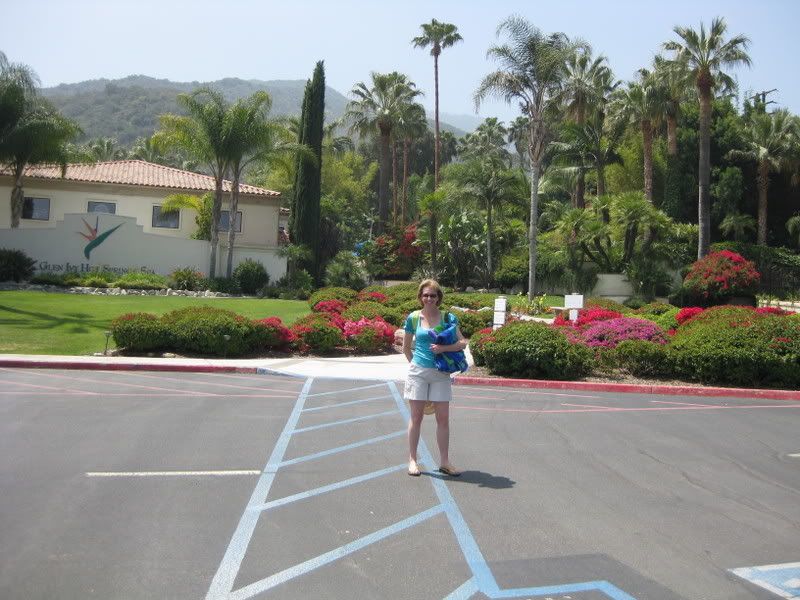 They had pretty koi ponds (with turtles)...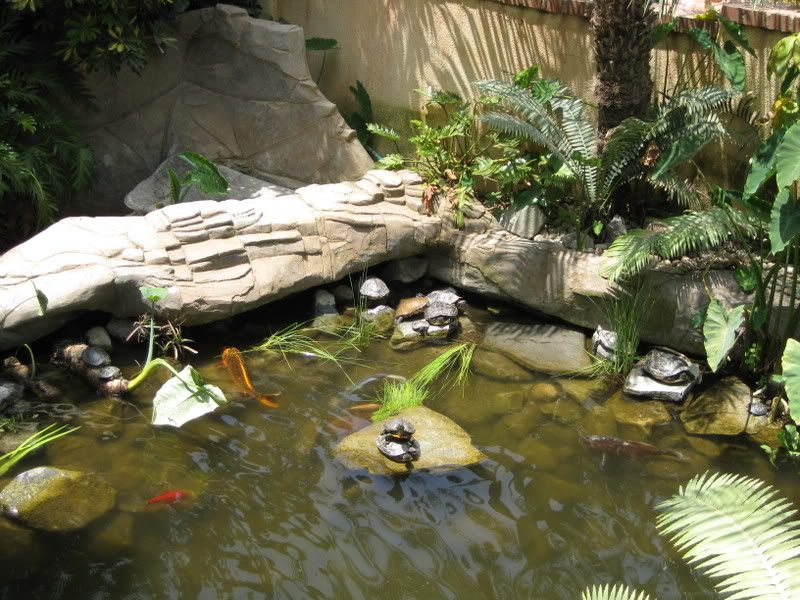 We spent the day going from the Clay Mud Area, the Mineral Bath, lap pool, lounge pool, to the "The Grotto"... I can't even explain how cool it is there, you'll have to take my recommendation. But let's just say, my mom and I already have a date to come back!