After hearing about Martha Stewart's Pumpkin Swirl Brownies from several blogs I like, I decided they were a must try. The recipe can be found
here
.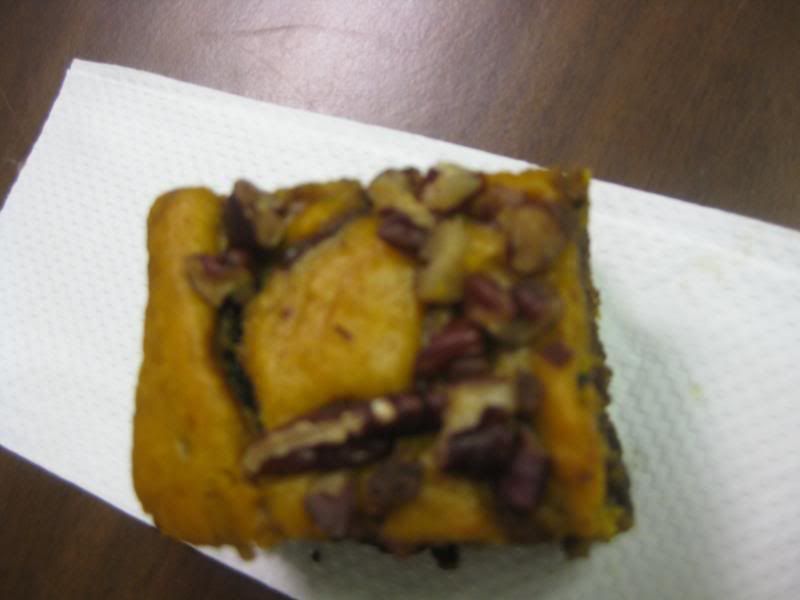 I really wish I had thought to take a picture of the whole tray before I cut it though, it was really beautiful!

Unfortunately, I must have done something wrong (or missed a step?) because the batter wa pretty think. When I split into the two sections into the bowl for pumpkin mix and chocolate mix I admit I was tempted to scratch the whole thing. I am really glad I didn't, though my perfectionist side WAS a bit disappointed that they didn't come out quite the right consistancy. When I mixed the oil into the pumpkin side the consistancy turned out perfectly, but there was nothing to help out the chocolate half. Oh well. Perhaps next time I'd add oil to the chocolate half too.

The brownies came out so pretty and my co-workers raved. I con't know if I'd necessarily make these again, but the pumpkin half was excellent and would make for a great pumpkin bread all on it's own. That would definitely be worth a try!